NPCA Annual Report 2014
Report design for the National Parks Conservation Association.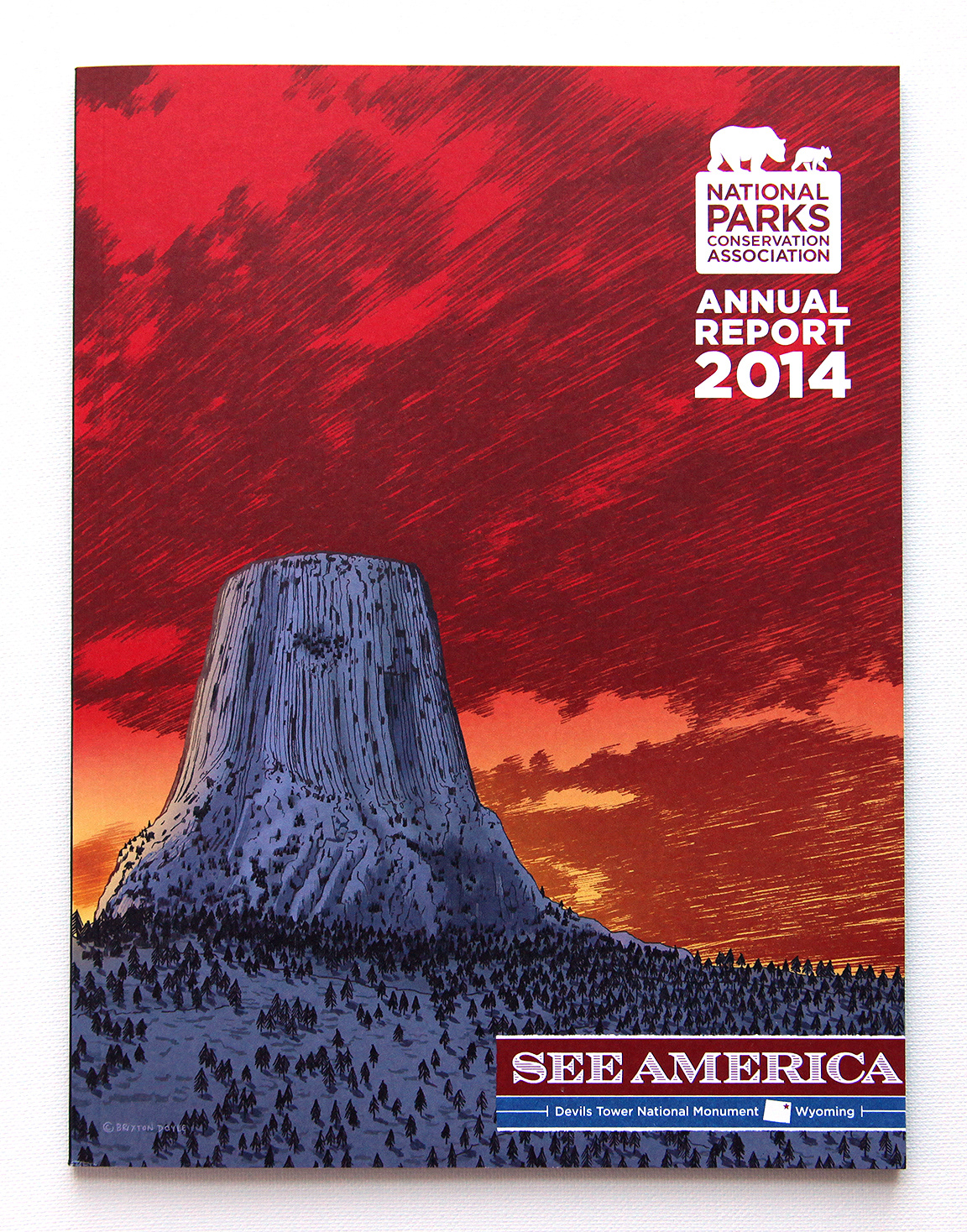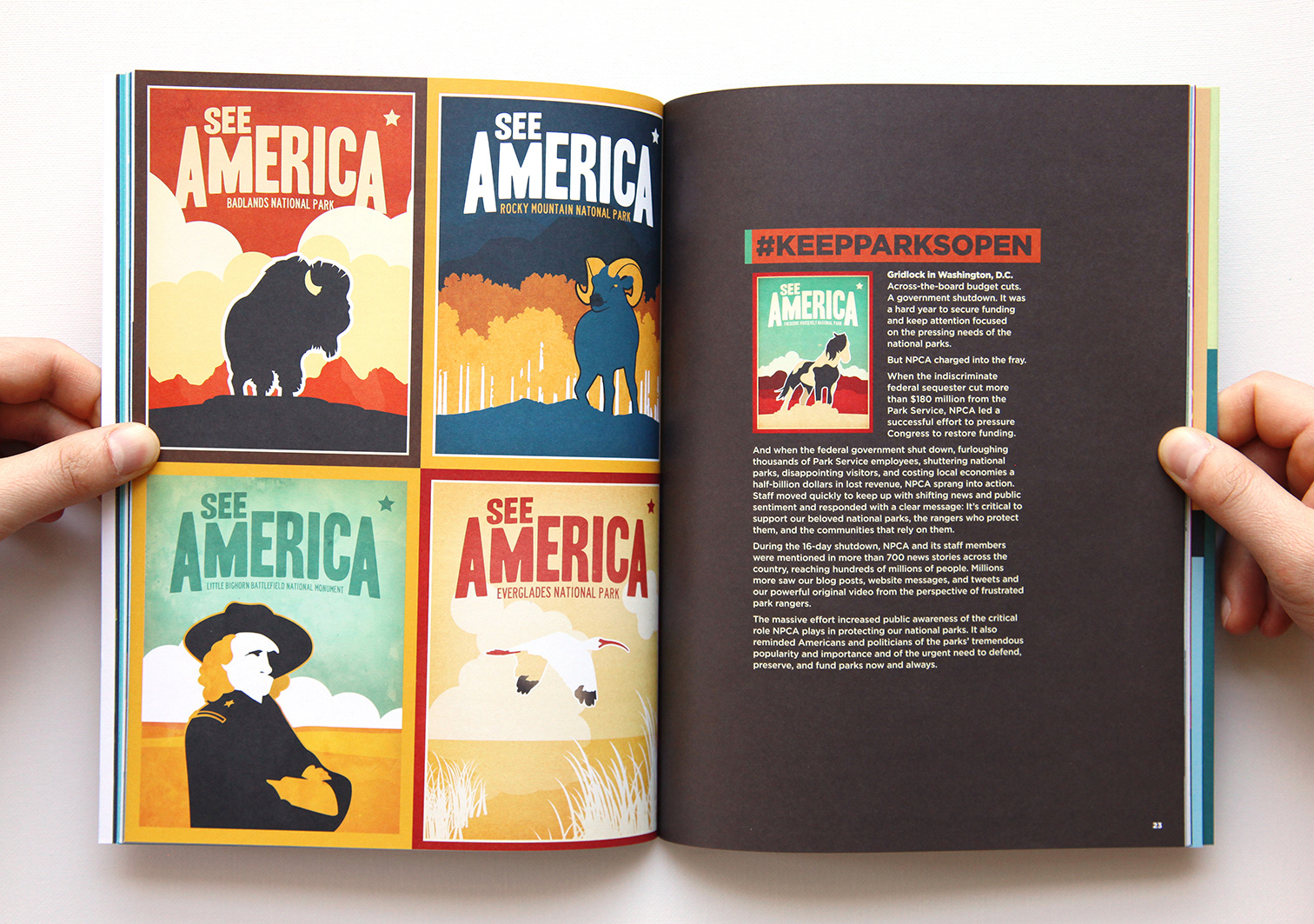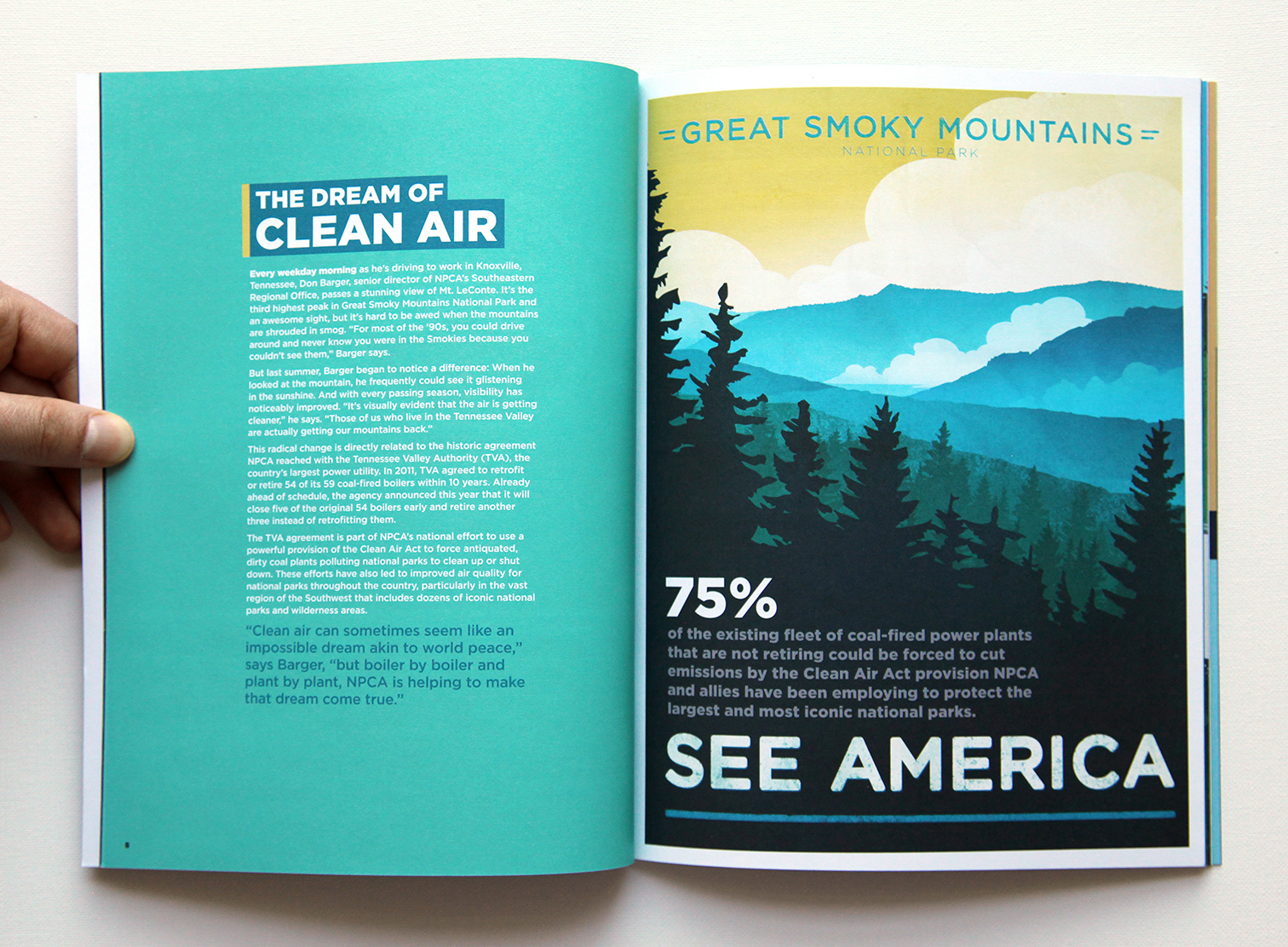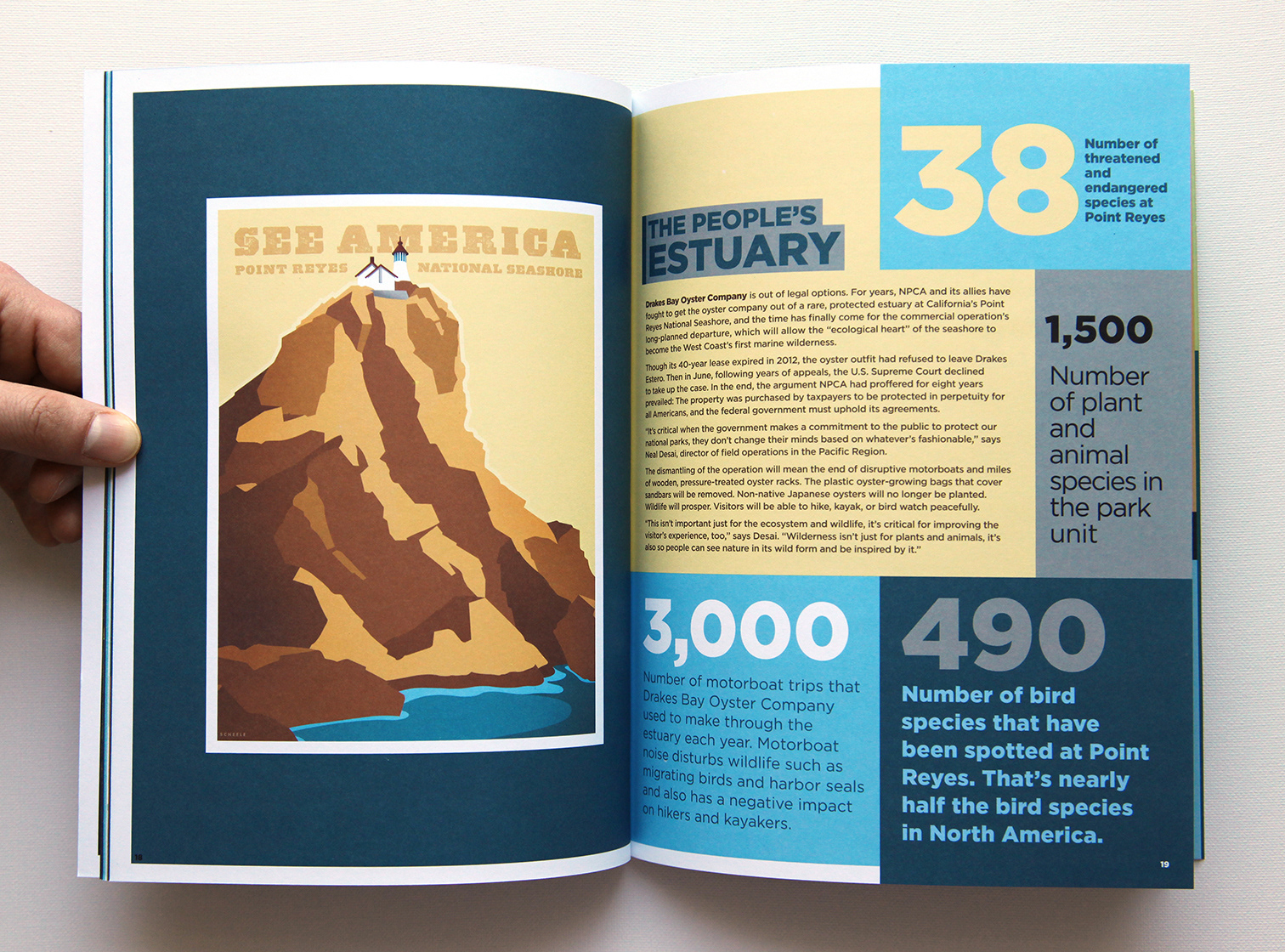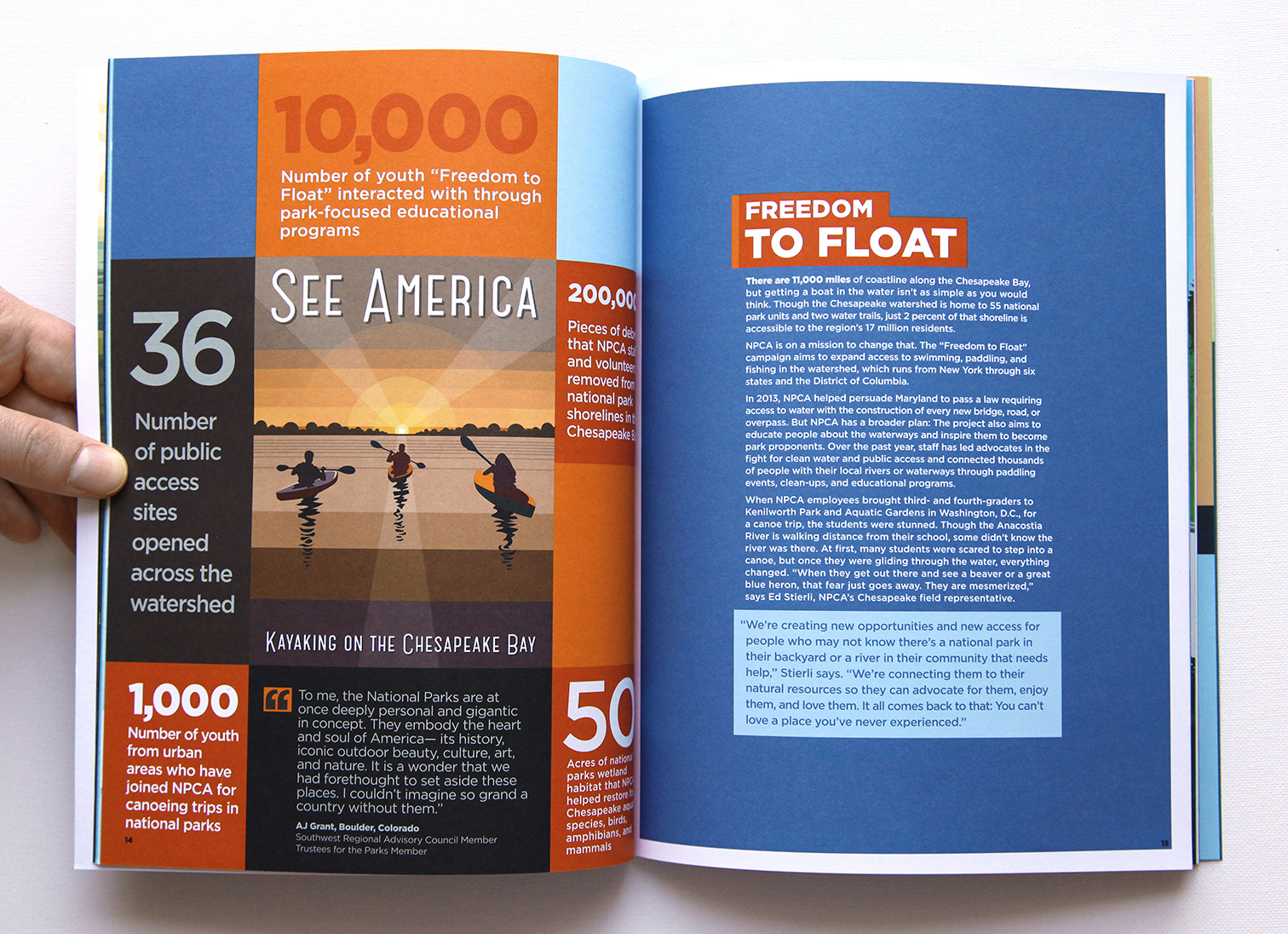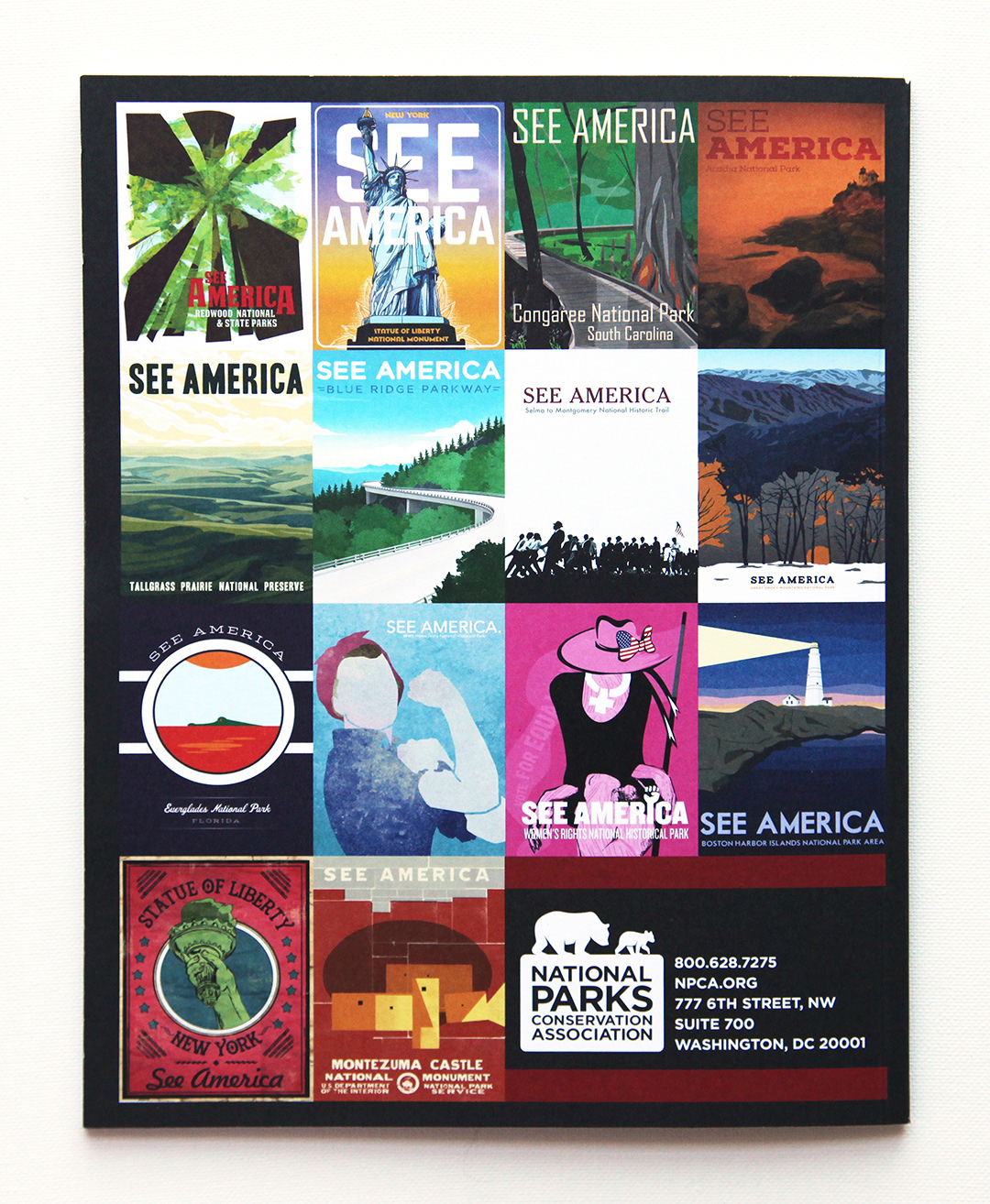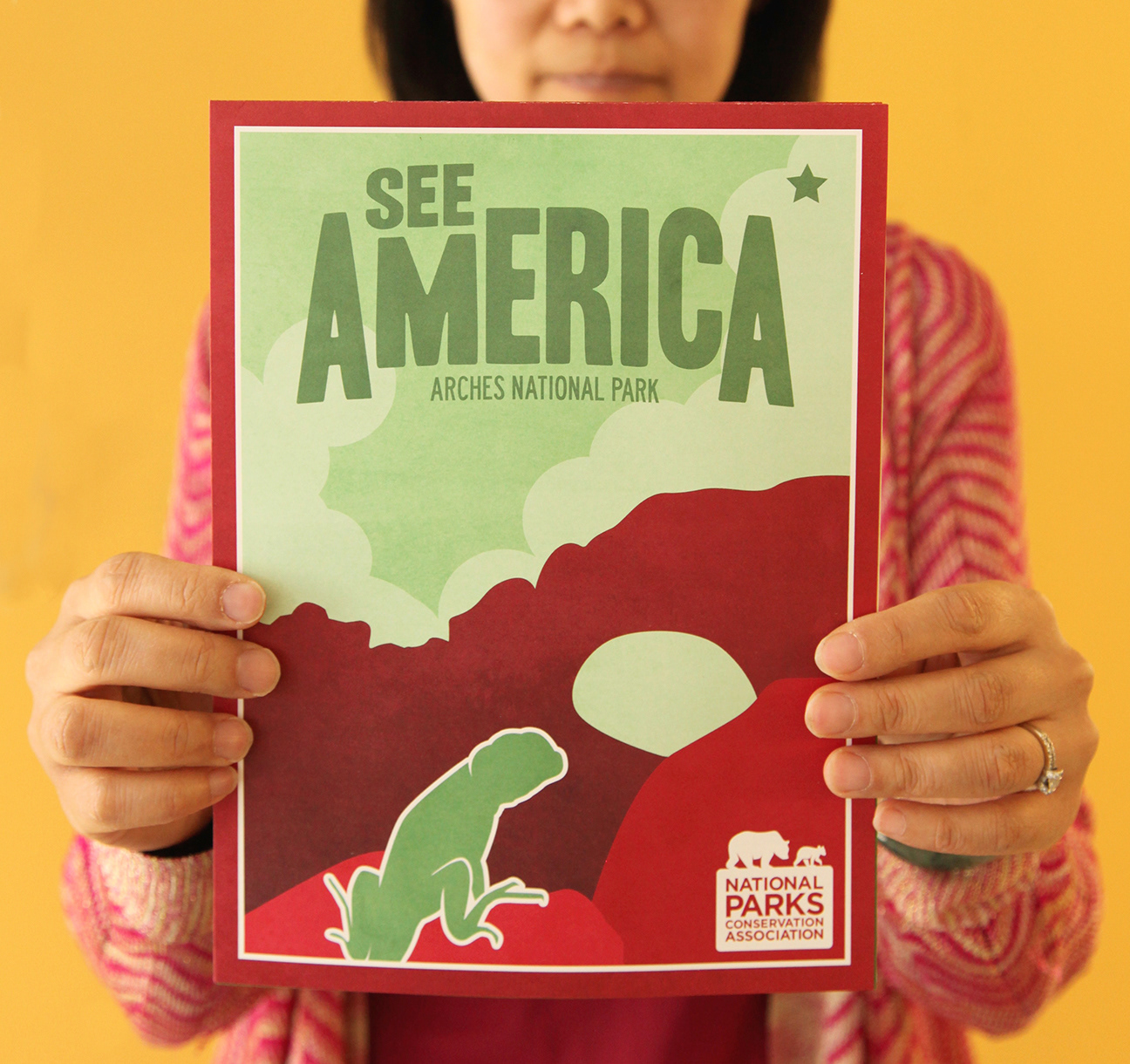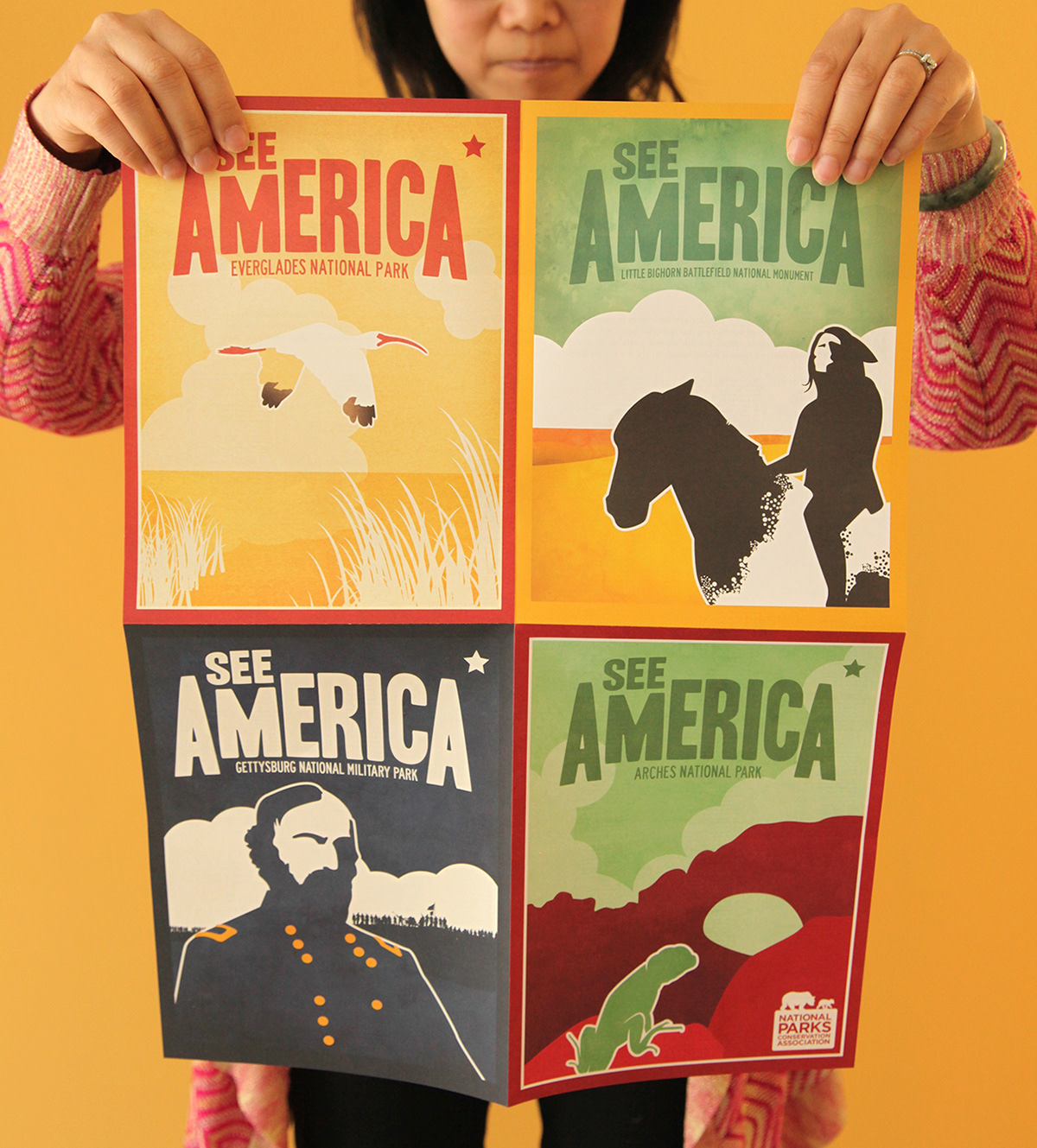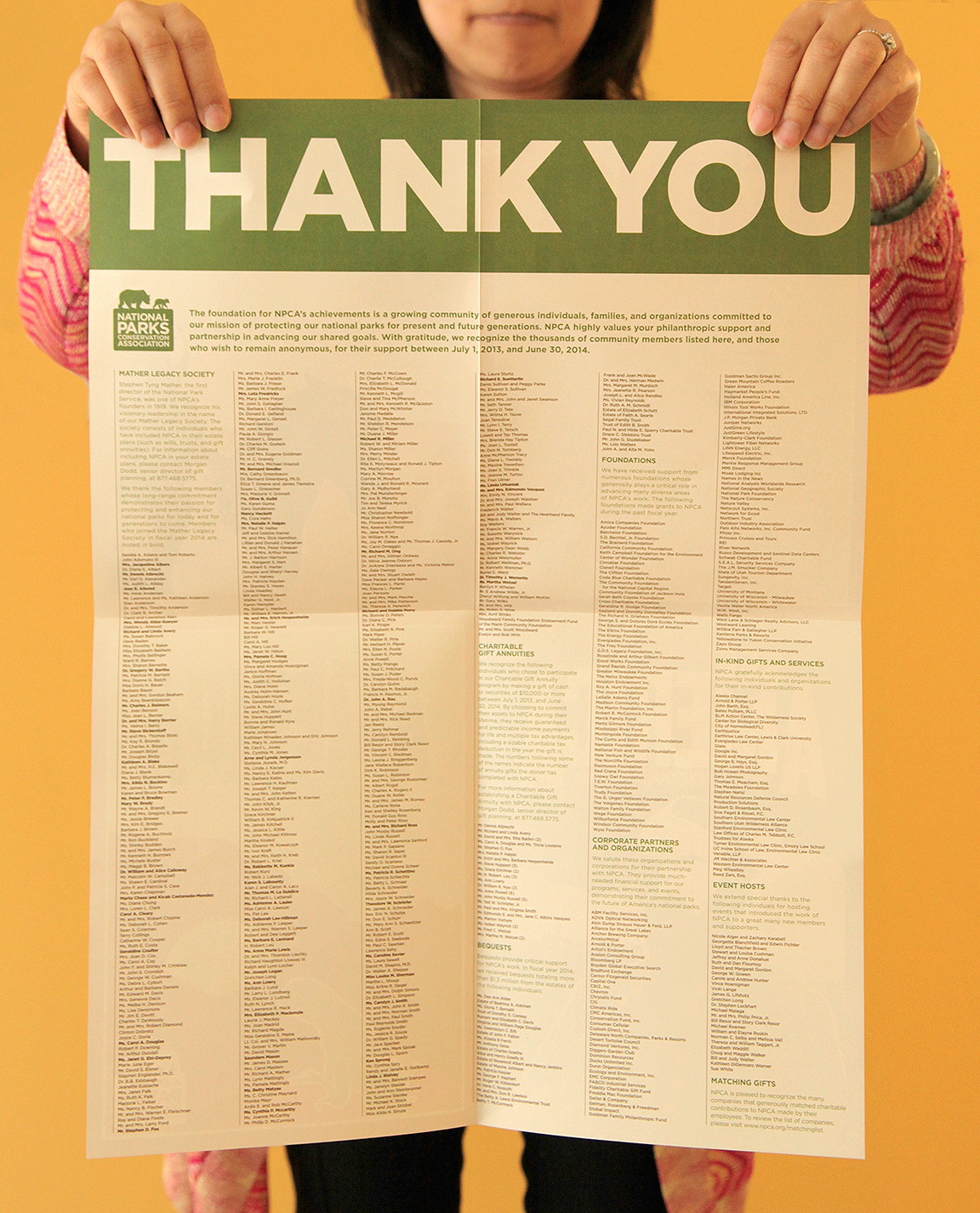 Every nonprofit's annual report runs the risk of being dull or overly self-congratulatory, or both. This year, my organization, the
National Parks Conservation Association
partnered with the
Creative Action Network
to produce the "See America" poster series, which reimagines the WPA posters from 100 years ago, as a celebration of our national parks and monuments. So when it came time to produce our annual report, it seemed only natural to feature that crowd-sourced artwork throughout the piece. I designed the piece with a bold color palette featured in the images, and writer Rona Marech combined stories of our advocacy victories along with tidbits of information to provide more of an infographic feel -- giving readers plenty of entry points, and providing the piece with an energy often lacking in marketing materials for advocacy organizations. Like all annual reports, this one needed to include a lengthy list of donors, so we decided to produce a 15" x 20" poster with four images from the See America series, to be displayed on a wall, so our supporters remember NPCA long after the report has come and gone.