I love to illustrate sticker designs! And so, I created this Asheville 
#stickerbomb
 as one giant sticker. Yes, that's right—this is a collection of Asheville stickers and it's all grouped here in one design. I've always loved the texture of multiple stickers with different styles and designs, like travel stickers on an old suitcase. I swoon at the backs of city street signs with the bright explosion of colors and lines from layers and layers of stickers.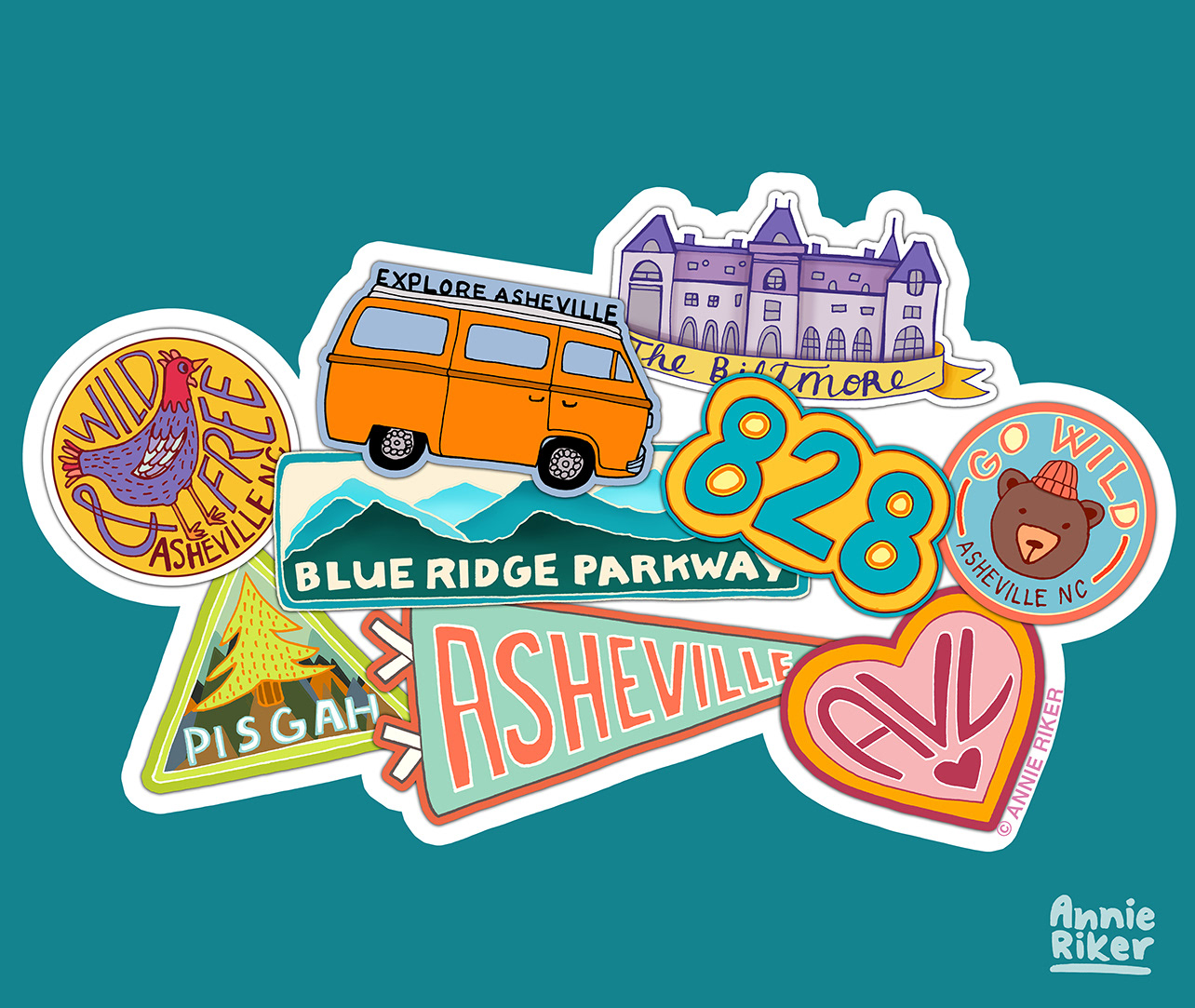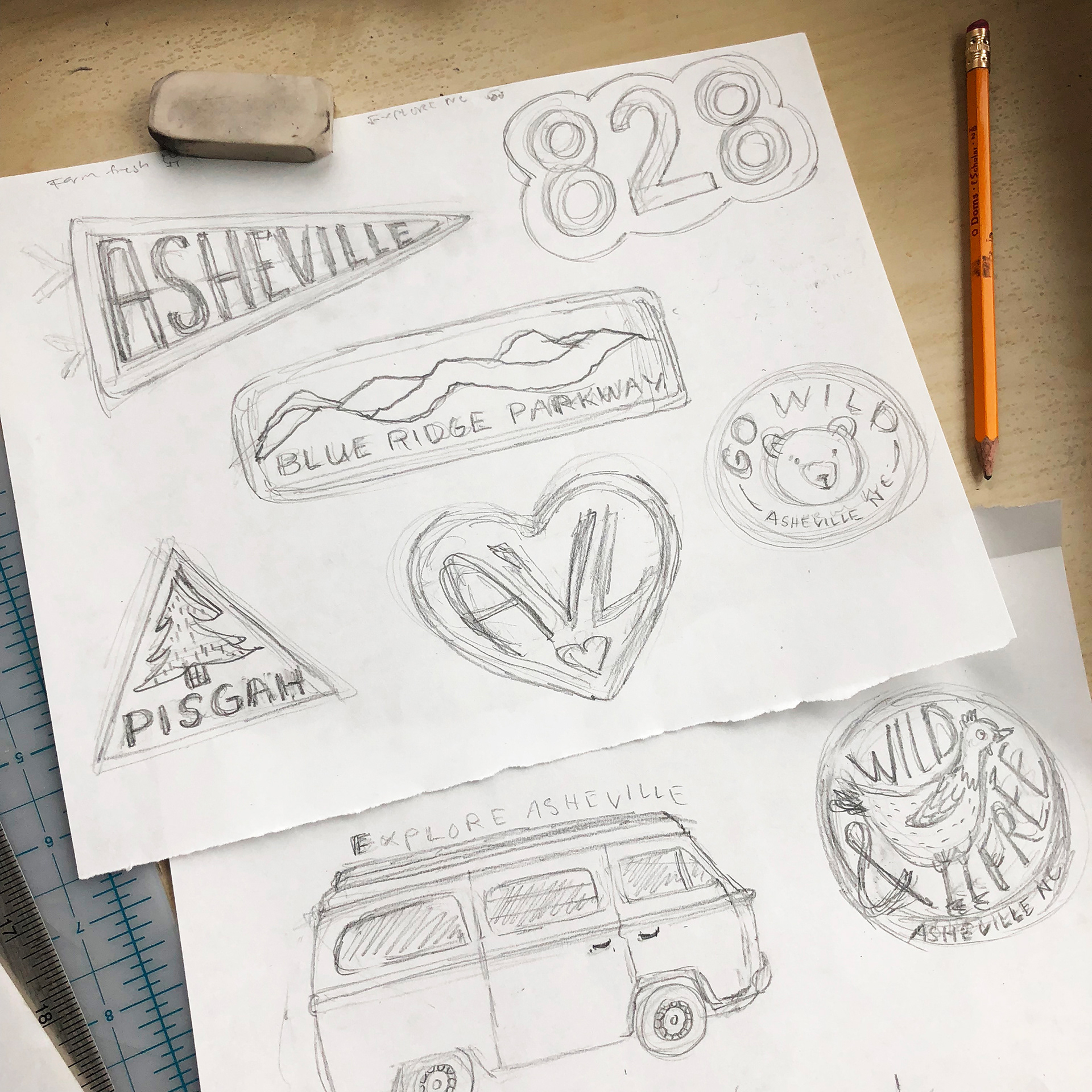 Some of my initial sketches for the individual components of the collage.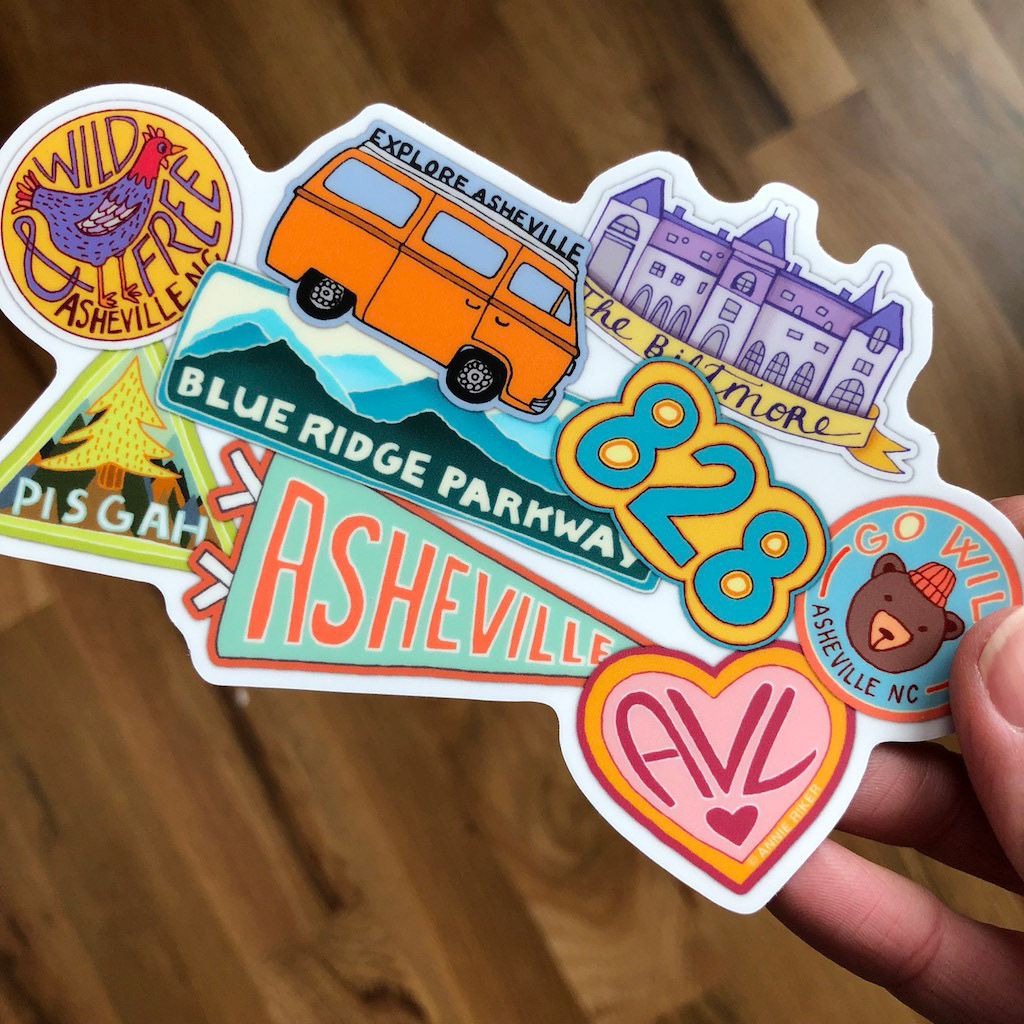 The finished sticker design!