While working at
Hirshorn Zuckerman Design Group
 (HZDG) in Rockville, MD, the owner (Karen Zuckerman) wanted to have a fun chalkboard mural in the studio. Karen's first thought was to allow everyone in the studio to create this wall with their own doodles. But when that turned out to be a mess, she came to me and asked if I'd design and illustrate the whole thing. 
The only guidelines Karen had for me was that it should somehow say "Factory". I thought about what factory could mean in the context of a design studio and came up with all series of design and art tools, idea bubbles, and other fun creative surprises.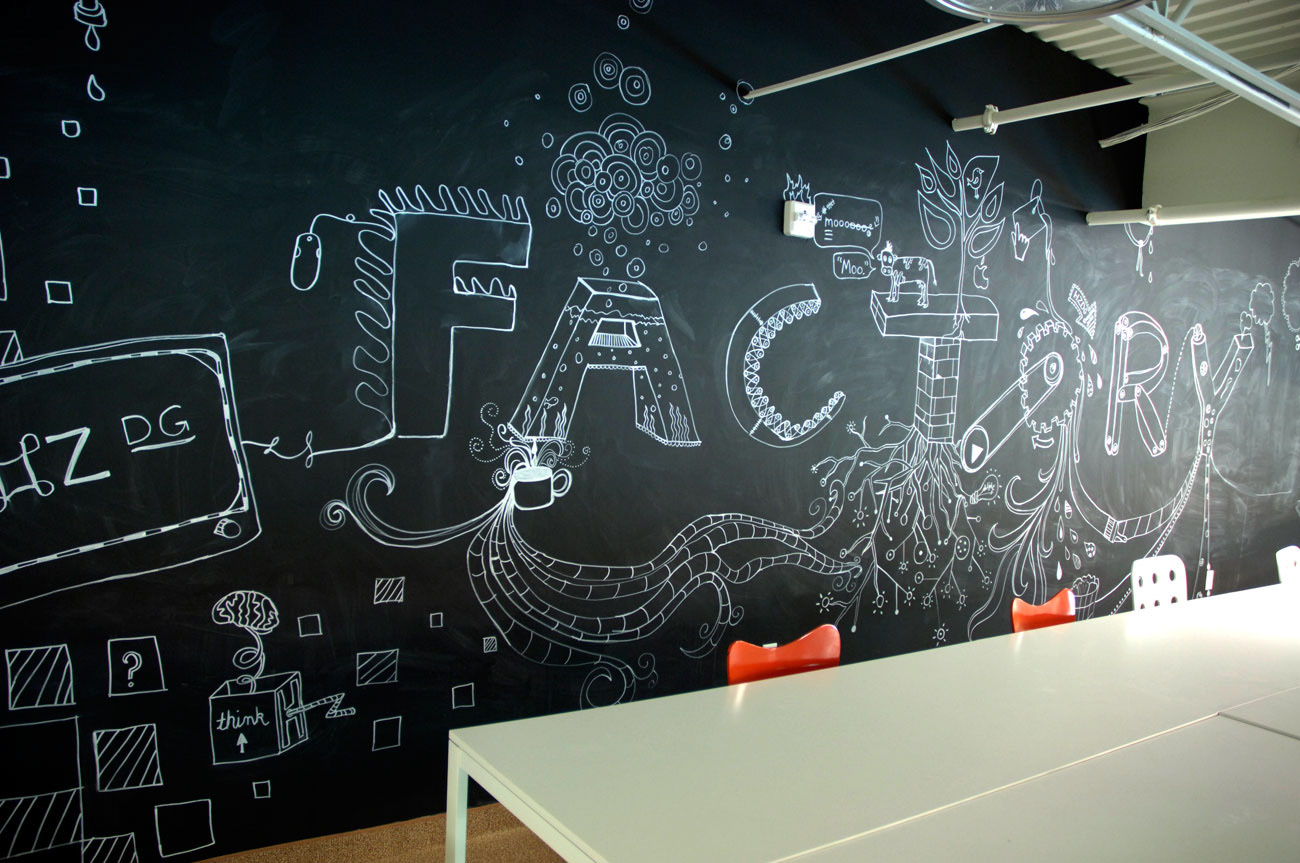 I started by measuring the wall and then making a small scale sketch. Then, I translated the sketch onto the chalkboard wall.


My mural was featured as the opener for "Coolest Companies" in
Bethesda Magazine
!
(I'm the one in the back, pretending to draw on the already-complete mural!)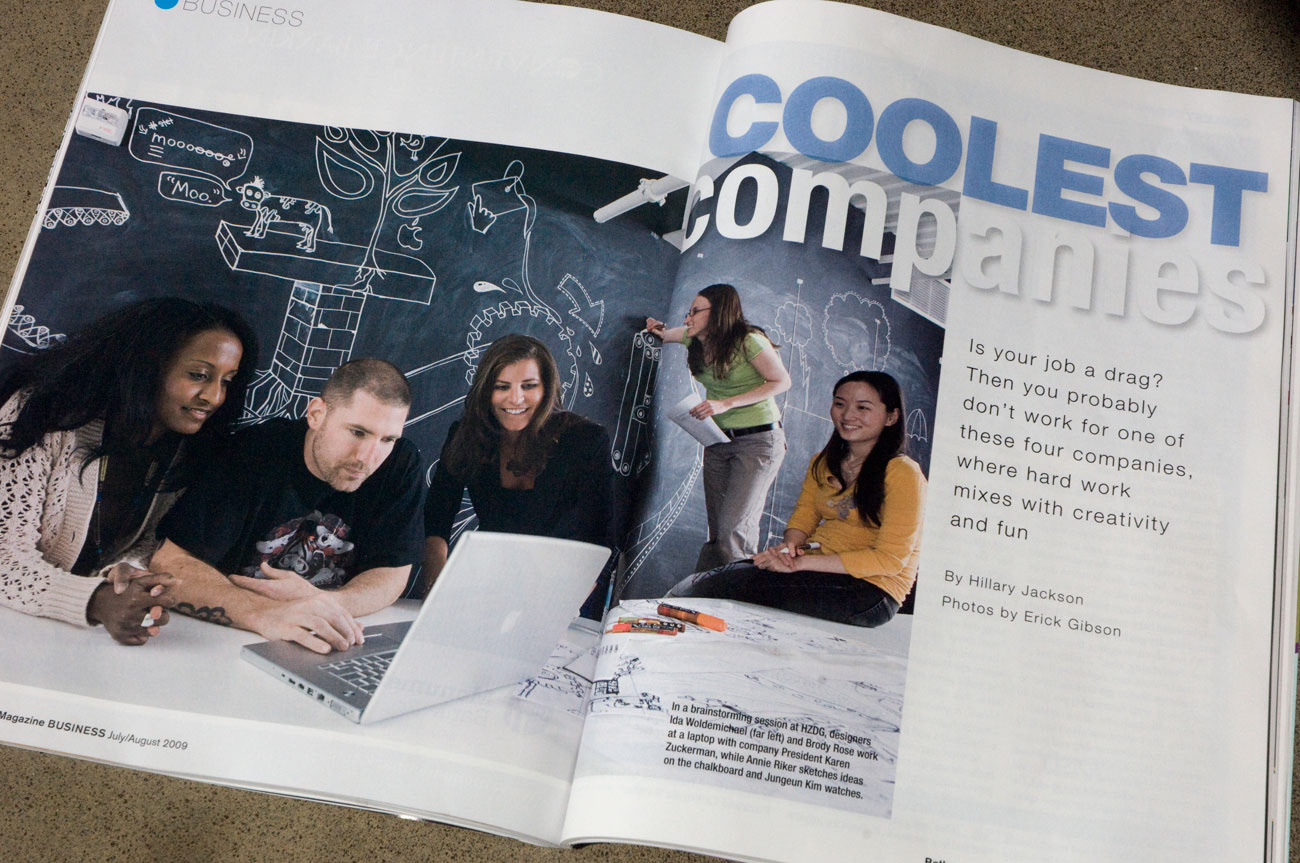 I also designed and hand-painted a couple of murals for NPCA's Washington, DC office to show off some of the organization's 
core values
, with a National Park spin. Here is one of them, below.