Working at National Parks Conservation Association for seven years ignited my passion for our national parks. When I started learning more about our parks, I made it my own personal mission to see them for myself. Below are some personal national park themed illustrations I've created.
I love living near the mountains, so I created this design and illustration for the Great Smoky Mountains—America's #1 visited National Park! You can find it in my
Redbubble Artist Shop.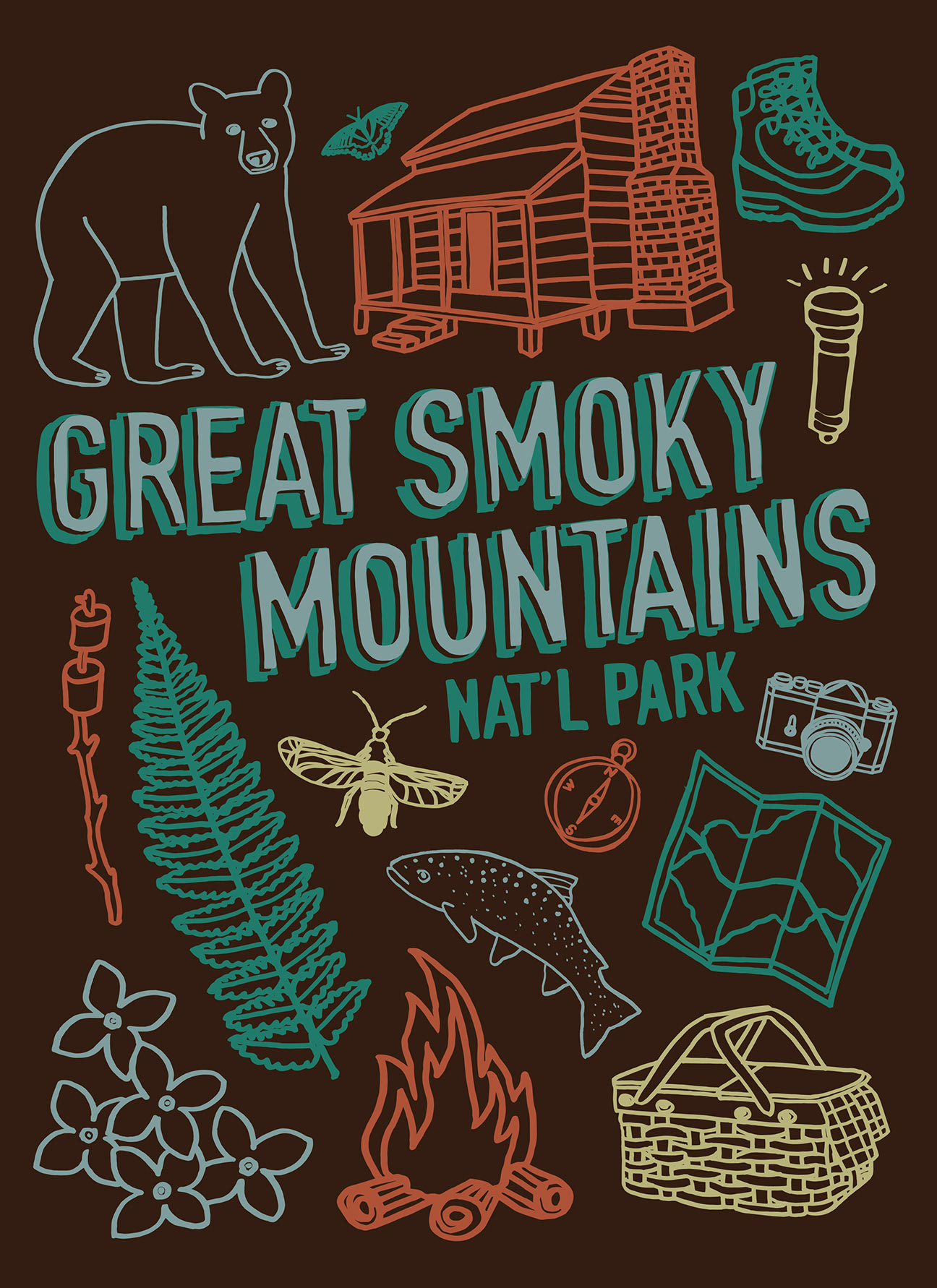 Yosemite is a spectacular place! I spent a week in a tent with my best friend the park. We hiked every day. I illustrated this small portrait of Yosemite to serve as my personal souvenir and park memory.