Here's a fun illustration I did in collaboration with
Creative Mornings/DC!
Creating it was a big process—you can read about it on my blog
here
!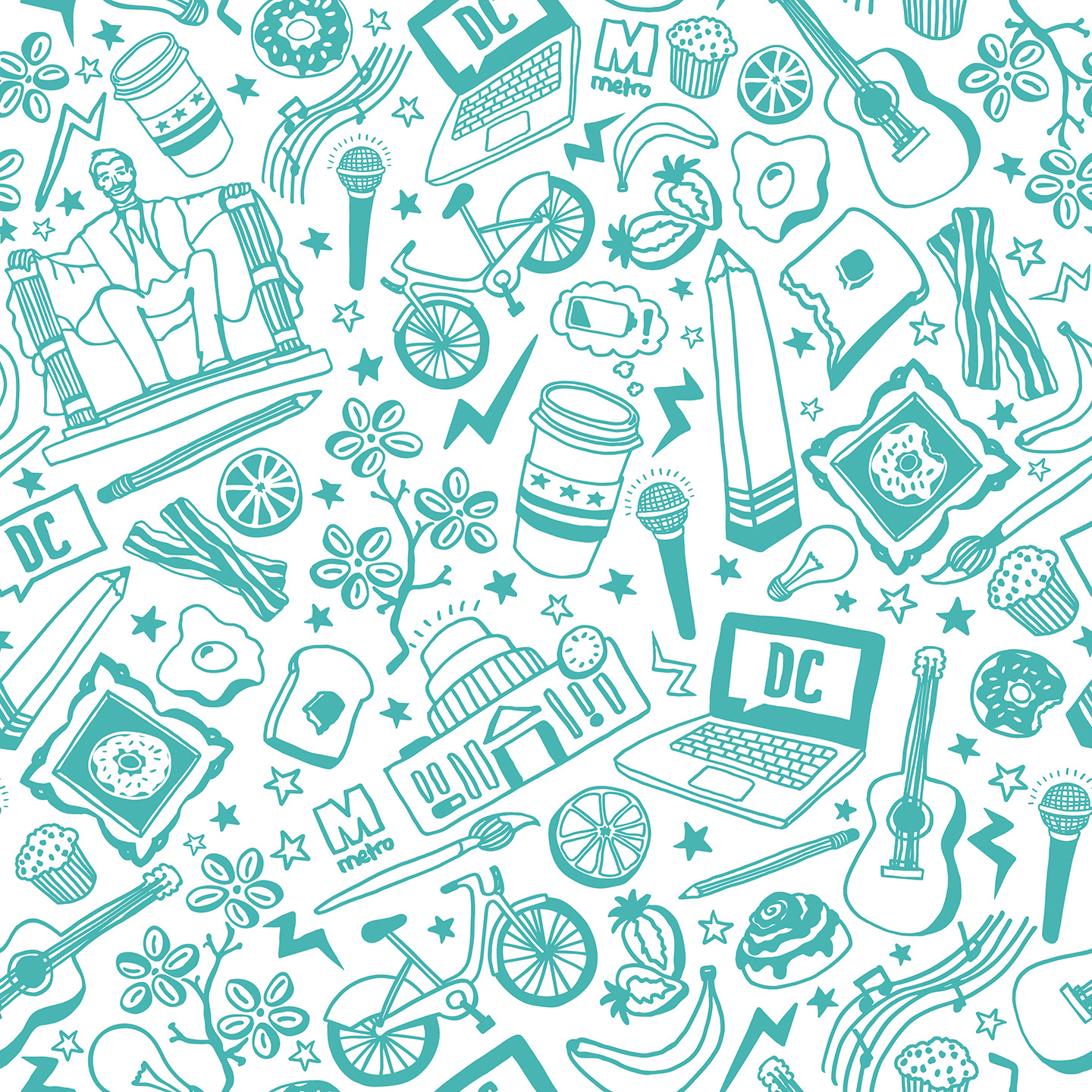 I thought the illustration I created would be awesome on a tee, so I mocked some up and pitched it to the Creative Mornings team. It
worked :-)
.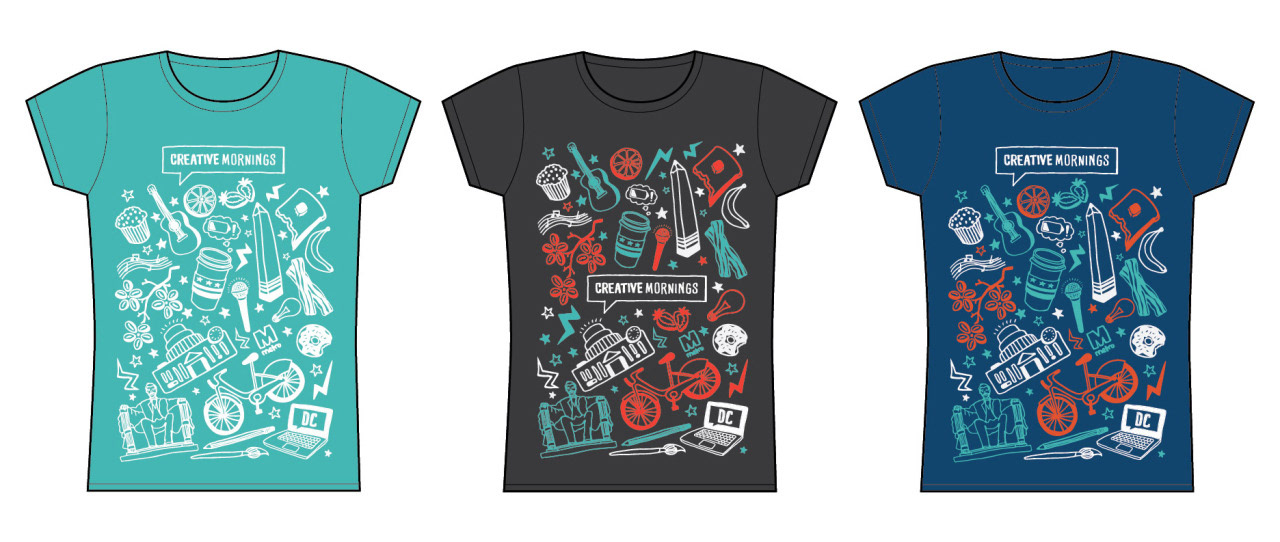 Here's what the illustrations started off like, before I refined them in Adobe Illustrator and arranged them into a pattern.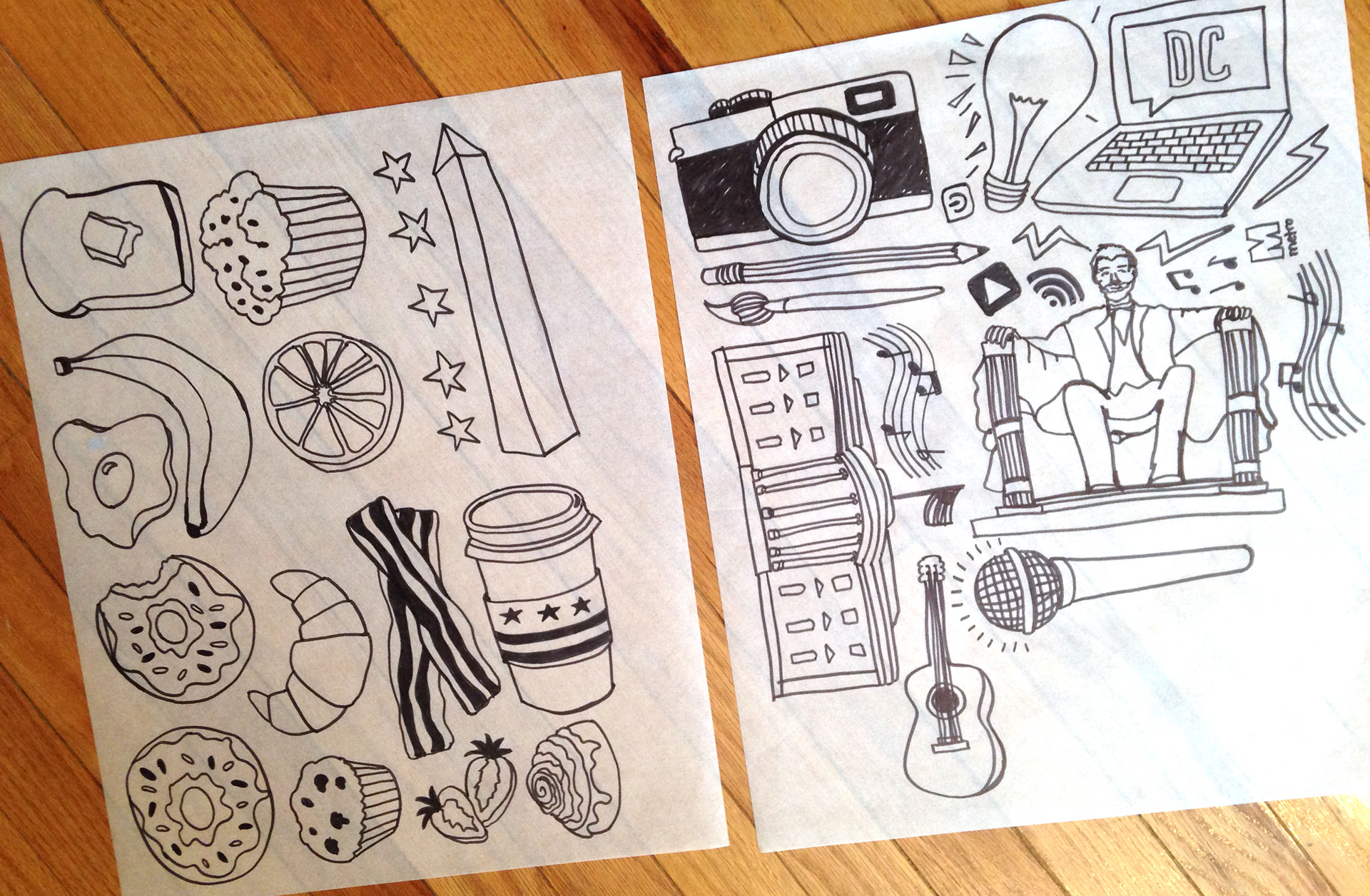 The final repeating pattern!