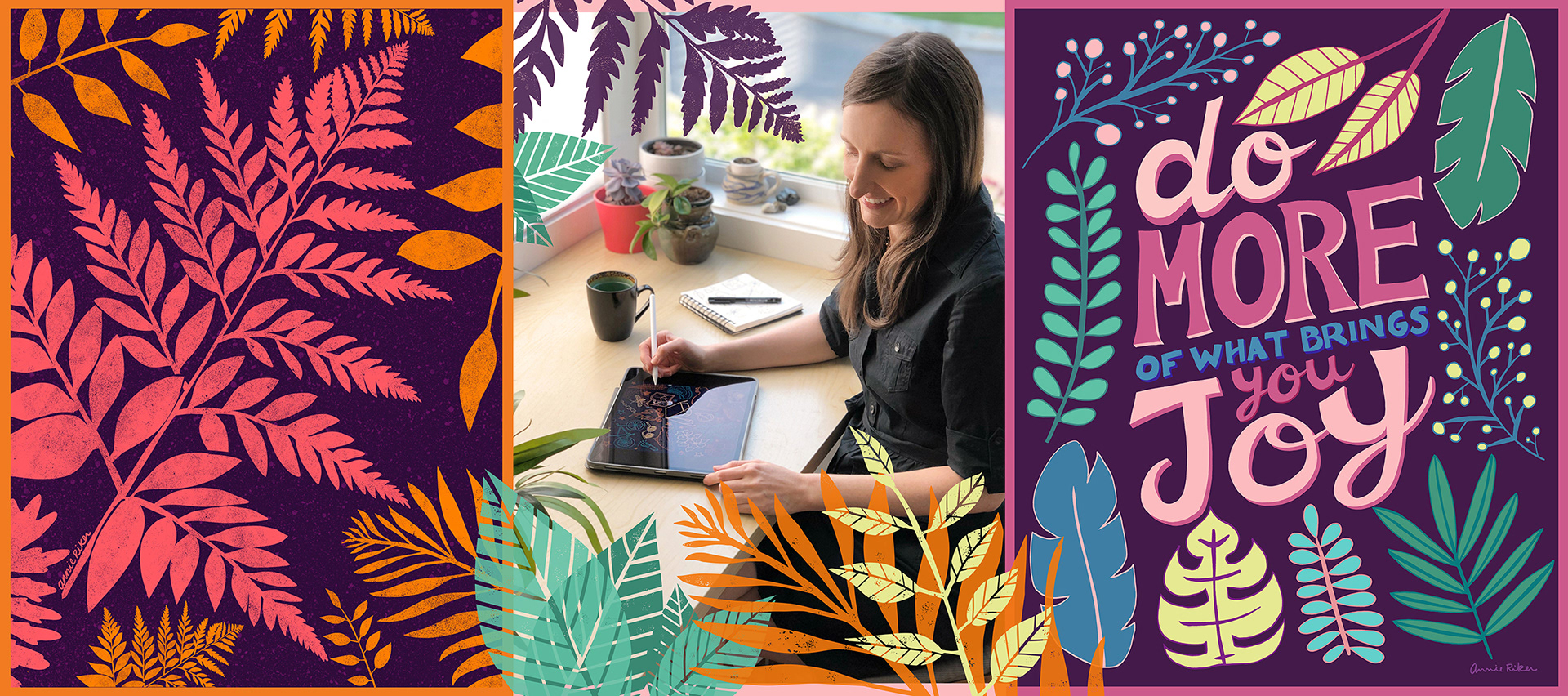 I'm an artist and designer using cheerful color palettes, joyful hand lettering, and playful surface patterns to spread positivity through prints, stickers, home goods and apparel.
With a BFA in graphic design and over 15 years working in the industry, I bring extensive knowledge of branding, layout, pattern, design trends, and print production into my current work. My style weaves together this experience from print and packaging design, my deep-rooted passion for creating with my hands, and my joy of artistic experimentation. It is enormously satisfying to watch my thoughts, dreams and visions become beautiful, tangible things.
Let's keep in touch! Click the button below to sign up for my newsletter and receive updates about my latest work.

Click here
for more information on artwork licensing, wholesale, & commissions. New business inquiries,
wholesale
questions, invitations to speak, and interview requests can be sent to: 
hello@annieriker.com