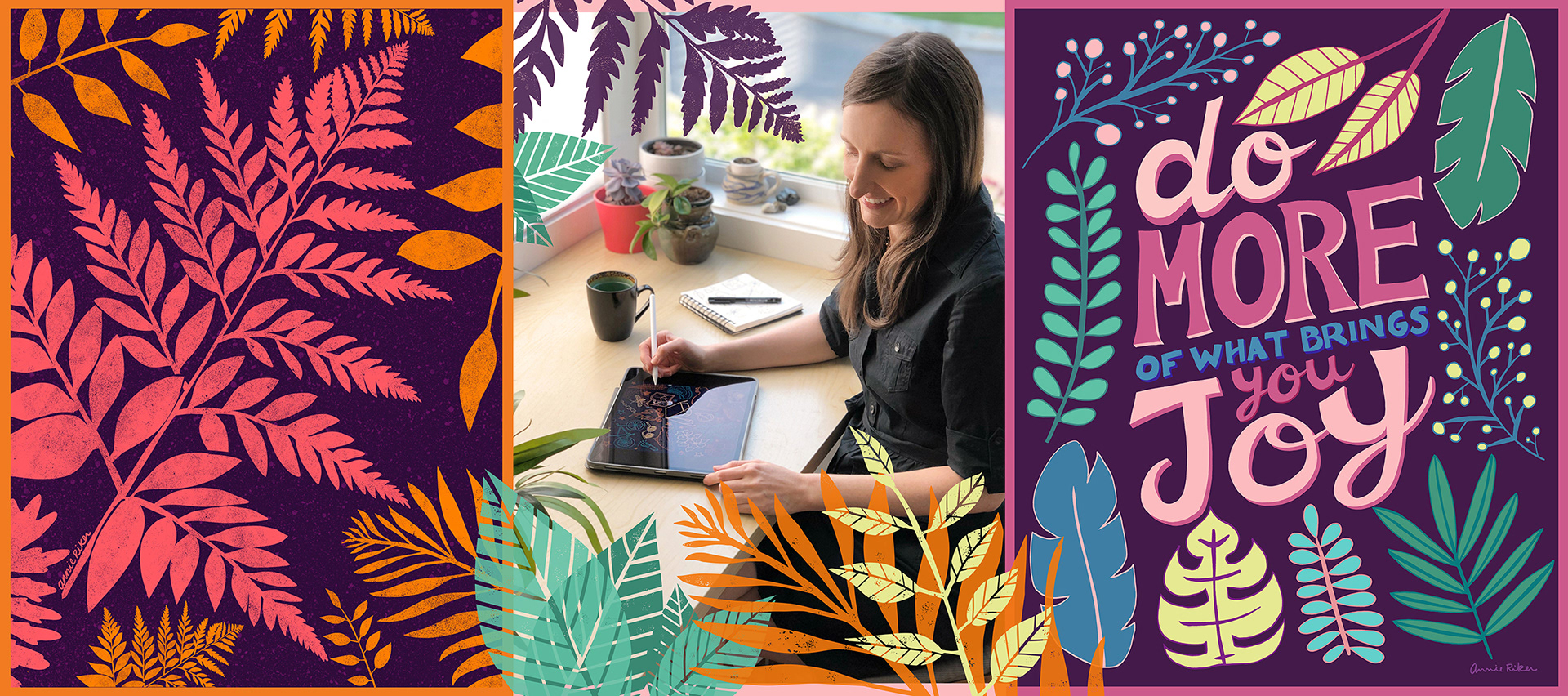 I'm an established creative artist and designer using cheerful color palettes, joyful hand lettering, and playful patterns to spread positivity through wall art and surface design.
With a BFA in graphic design and over 15 years working in the industry, I bring extensive knowledge of branding, layout, pattern, design trends, and print production into my current work. My style weaves together this experience from print and packaging design, my fine art background and deep-rooted passion for creating with my hands, and my joy of artistic experimentation. It is enormously satisfying to watch my thoughts, dreams and visions become beautiful, tangible things.
Let's keep in touch! Click the button below to sign up for my newsletter and receive updates about my latest work.

If you are interested in working with me, I'd love to hear from you! I value businesses that align with my passions and visions.
If you're interested in commissioning custom work with me, please
contact me
with a message describing your business, project, budget, desired project time frame, and why you think I'm a good fit for your brand. Please note the project minimum for custom commissions is $1000.